This is an introduction to messy using custard and trifle, which is pretty classic. Zara is not dressed in a revealing manner, but she rubs the custard into her breasts provocatively. The camera angle was a bit high, but the video was otherwise well-done.
TheNewNo3
Friday
"Pink and purple cleavage"
I enjoyed the look, the cleavage is spectacular, though sadly underutilised by the gunge. Given there was a cameraperson the angle was quite high, but I enjoyed the video, and would watch more from Amber. The pink and purple was very colourful.
TheNewNo3
Friday
"I could watch this all day"
Guys if you live wam and live models really getting into it then this is the video for you. A great price for such a stunning lady really makes this video an 11/10 for me. Great work look forward to purchasing more of your videos.
SwimsuitLover87
1/14/23
"Rebecca messy in blue gunge."
Obviously if you haven't figured it out by now, my favorite part of this clip is when Rebecca dumps the gunge over her hair. Not quite as good some of her other clips, but a nice dumping with a sexy reaction makes this worth seeking out. GungedHairFan
9/2/22
"Rebecca covered in gunge."
Rebecca is an absolute stunner. This is a great clip of her dumping a bunch of green gunge all over her head. It's always great to see a sweet girl enjoying herself getting covered in gunge. Really nice when she gets close to the camera too. GungedHairFan
9/2/22
I enjoyed this not so much for the gunging itself (good as it was) but for the setup. I like sexy wrestling anyway, and the idea of having a gunging as a forfeit is great, and the sense that they've actually competed physically and lost really adds something.

Its odd that there aren't more scenes like this, and it would be great if there were more in future. Personally I'd love to see Siren vs Aranae/Inferno with a messy forfeit.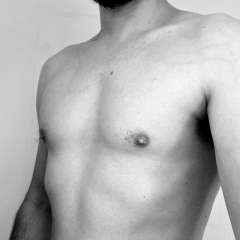 Polysimon
7/3/22
"The one and only Goddess of gooey mess!"
Sammii is the best. I'm not even going to mess around with the usual intro i do. Haven't seen her for a while on tgz so this was nice. Perfect hair, perfect looks, perfect woman getting herself all messy one step at a time. She is the best of the best, I'd highly recommend all of Sammii's videos.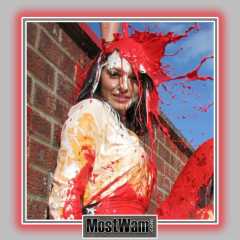 HCW7
5/1/22
Definitely need to see more scenes like this. Excellent model choice! She had a great energy & had a lot of fun with the set up (alongside her host). Certainly refreshing to see a curvaceous woman of colour being cast in a scene like this. Hope that's something we see more of across the wam scene.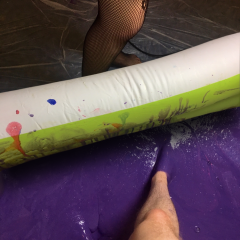 slipperyskin
6/29/21
"Good scene for sportswear and thick gunge lovers"
Great to see such a nice girl in a football shirt and Roxi looks cute with hair in plaits. She certainly gets good coverage and the gunge is really thick and colourful. Would have been nice to see an all around shot of her clean at the start and then full messy at the end. Sound is rather quiet, and there are a couple of spots where the sound cuts out for a moment.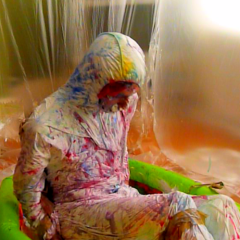 kipperflew2
1/19/21
"Curves in all the right places."
Love the scenes with Kellie. Perfect curvy body and complete coverage. She makes getting messy sexy.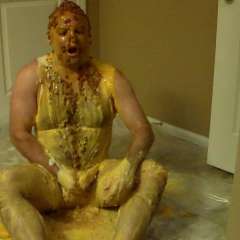 VegasWAM
7/11/20
"Gloopy, giggly fun in Kelli's gungezome"
What a smashing video with Kelli. She is such a fun, sexy, bubbly lady and she really gives it everything in this video.

The camera/setting: For me, it's perfect. Simple setup, steady, clear camera angle which remains front facing the whole video without any unnecessary movement. Although you only see the top half of Kelli for the first half of the video, she does stand up from the bathtub to show off her bum and use plenty of gunge down her pants and on her leggings.

The outfit: Tight fitting white t-shirt which is just clinging to Kelli's incredibly bust. Tight Adidas leggings show off her sweet butt, and this outfit works so well with the chosen mess.

The mess: Extremely thick blue gunge, which works so well with Kelli's tan and white t-shirt. The colour of the gunge looks crisp and vivid, and it's great to see her pink lips or sparkly eyes through the plastered goop covering her.

Now, some might have an issue with one batch of the gunge as it it overset too long and comes out in large, football sized clumps. However, Kelli acknowledges this and works with it, picking up mounds of it and splattering it over her boobs and leggings. The gunge still applies well and creates a thick film over her.

The other tub of ginger is much more fluid and runs over her head, as she pours without fear of it completely enveloping her head and face.

Kelli is laughing and smiling throughout, clearly enjoying the gungey fun.

My first gungezone purchase review--it wont be my last if this is the quality going forward. Excellent.
Holysmoke
6/23/20
"Girl getting messy in a Football shirt? What more!?"
Lauren is super hot and looks even better all messed up!, Great choice of clothing to get gunged in. Shame she didn't get a pie to the shirt would have loved to see it get a bit messier!
Ian green
3/24/20
"It's Charley Atwell, total absolute legend in getting messy!"
Brilliant. That is all i can really say, it's Charley Atwell and it's brilliant. The way Charley teases, flirts, makes you feel part of the video, like you are there, just makes this worth it. The gunge is perfect, some of the lines Charley delivers are just so perfect it gets you really into it, being a massive fan of Charley's videos from day one it's wonderful to see her doing these again. Can't wait for the next one! If you love Charley and love her videos, don't hesitate, buy this video now!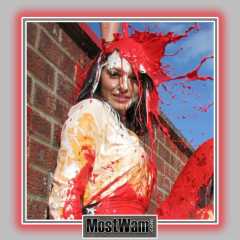 HCW7
1/14/20
"Brightly colored gunge on a stunning, busty woman."
Woah! She is stunning and curvy to boot. Love the vibrant green and blue gunge. She really looks like shes enjoying herself. Multiple full face coverings of brightly colored gunge she tops her self off several times.

mhop
10/20/19
"A simple super Sexy scene with two smoking hot curvy woman."
Awesome, Love the pink whipped pies, they match her shirt perfectly. Both woman are Drop Dead gorgeous and those curves O MY! Pies to the face boobs and butt are great. Simple and super Sexy scene.

mhop
10/20/19
"Smoking hot, raunchy, messy Goodness with two very curvy women!"
Holy Smokes these ladies are Smoking hot! They can gunge and pie me any time. Love the bright green gunge and those curves O MY. Had to buy the other scene too I'm a sucker for curvy Woman. Its smoking hot raunchy messy goodness.

mhop
10/20/19
"It's Charley Atwell covered in custard, it's awesome!"
Oooh, the legend that is Charley Atwell is back with another awesome video. I'm not even gonna spoil this by saying what she gets up to, but you will love it. I've been a Charley Atwell fan for many years and it's good to see her back doing what she is amazing at! Definatley worth buying.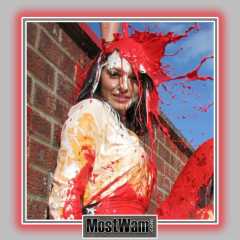 HCW7
8/26/19
"Lauren gets creamed in custard. Awesome!"
Well, what can i say? Very rare i buy videos these days, but this one caught my eye, i'm not disappointed. That hair, that smile, those eyes, Lauren is gorgeous. I'm not going to say much more other than this... buy this video, you won't be disappointed!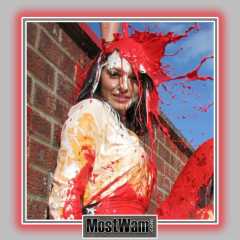 HCW7
7/20/19
"Funny, messy, two hot girls, a must buy!"
This video is so funny, Sammii is a natural getting messy, Shannon takes her gunging so well, there is humour, funny moments, lots of gunge, it's a definite must buy download, especially if you are a fan of Sammii!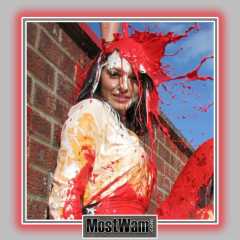 HCW7
2/2/19
Kody Evans is delicious. I love her reactions, coverage of pies could be better but otherwise perfect.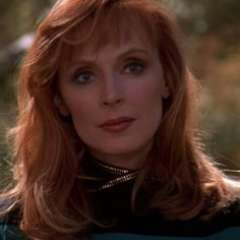 BeverlyCrusher
12/16/18